Learn About Our Recent News and Updates
Newsletters
Our monthly newsletters are available here.
April/May 2019
APAT
The Association of Parent And Teachers is a group of interested and dedicated parents and staff. It is an open-ended and welcoming group that offers involvement in your child's nursery school through meetings, fund-raisers, speakers and group activities.
Morning Drop Off Information
Southminster Early Learning Academy offers a student drop – off program for morning session arrival. This is not an option for children in the Two's program until January with teacher approval. Families who choose this option should pull in the circle driveway from Castle Shannon Blvd. YOU MAY ONLY MAKE A RIGHT TURN INTO THE CIRCLE DRIVEWAY AND A RIGHT TURN ONLY WHEN EXITING THE CIRLCE DRIVWAY. Scheduled staff members will escort your child from the car to the classroom during the designated time of 8:45-8:55 am. Please do not pull into the driveway before 8:45, as we share the circle driveway with Childcare in the morning. Our teachers' assistant will never start drop off early due to their classroom responsibilities. When dropping off your child please have them able to get out of the car from the passenger door, the door on the same side as our staff. You may remove your child from the car or allow our staff to do so for you. Finally, the Mount Lebanon Police Department is strictly enforcing the right turn only during our drop off time, remember right turn in and right turn out.
Scholarships
Are made available through private contributions and APAT fund-raisers. Full and partial scholarships are offered yearly. Applications are accepted in January and reviewed for the following school year.
---
799 Washington Road, Mt. Lebanon, PA 15228, 412.770.8095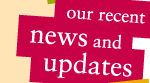 activities
enrolling